Some people relax by twisting their bodies into odd positions and going
Ommmmm
on a yoga mat, others hit the road for a walk with nature. And while I find both of these things nice to do nothing relaxes me more than a quiet evening of carving. More to the point stamp carving.
Inspiration is never far at hand when you have the Internet at your disposal. The images above come from the very cool hands of
CraftPudding
. Her stamps always make me swoon and for those who will never pick up the tool and give it a try I suggest buying up her very cute stuff at every chance you get.
But for those who want to give it a try it can be a bit hard to find supplies so I always turn to my favorite art supply place - Dick
Blick
. If I happen to be in Atlanta I always stop by but if not their fabulous selection of stuff is only a click away.
For stamp carving I really like the ease of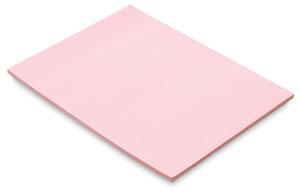 this Speedy Carve rubber. While it looks just like those freaky little pink erasers we use to have in high school
it's
more flexible, less chippy and just the right depth to get a nice
dimension
in a carved image but not so deep that it's a waste. I have found smaller bits at some local craft shops but for the money buying it in a sheet is the way to go.
For my carving tools I go pretty simple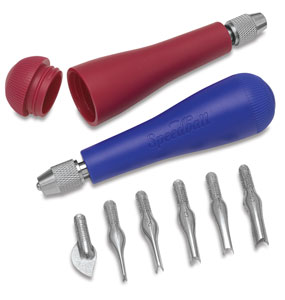 This set being just about as cheap as it gets but it more than gets the job done. Older versions of this set have a wooden handle which is equally nice but they don't seem to make it any more. With this selection of tips you can carve just about any image you want from simple to fantastic.
Check out these two products and then take a look at these two links so you can
understand
more about the carving process. Tomorrow when there is some better light I will get some photos of some of the images I have been working on in the recent past.
If lack of an artistic bone in your body has kept you from stamp carving in the past never fear!.. check out
Craft Pudding
for some of the best ideas out there and where to find them!
The
Small Object
is total eye candy and inspiration for tiny stamp makers